Yep!! You read it right - my HG purple eyeshadow (for now! xD). Many of you might be thinking,
Whoa, is she nuts?? How can someone have a favorite purple, when there are so many crazy gorgeous purples on this planet??
Notice that I said "MY" favorite, which means it likely won't be your favorite. But I thought I'd write about it anyway, both to pay tribute to the Jane Cosmetics brand (which has sadly filed for bankruptcy and is being discontinued), and also just to have fun gushing over this one particular eyeshadow, he he.
(Really, this is
not
a in-depth 360 review! It's just a collection spotlight.)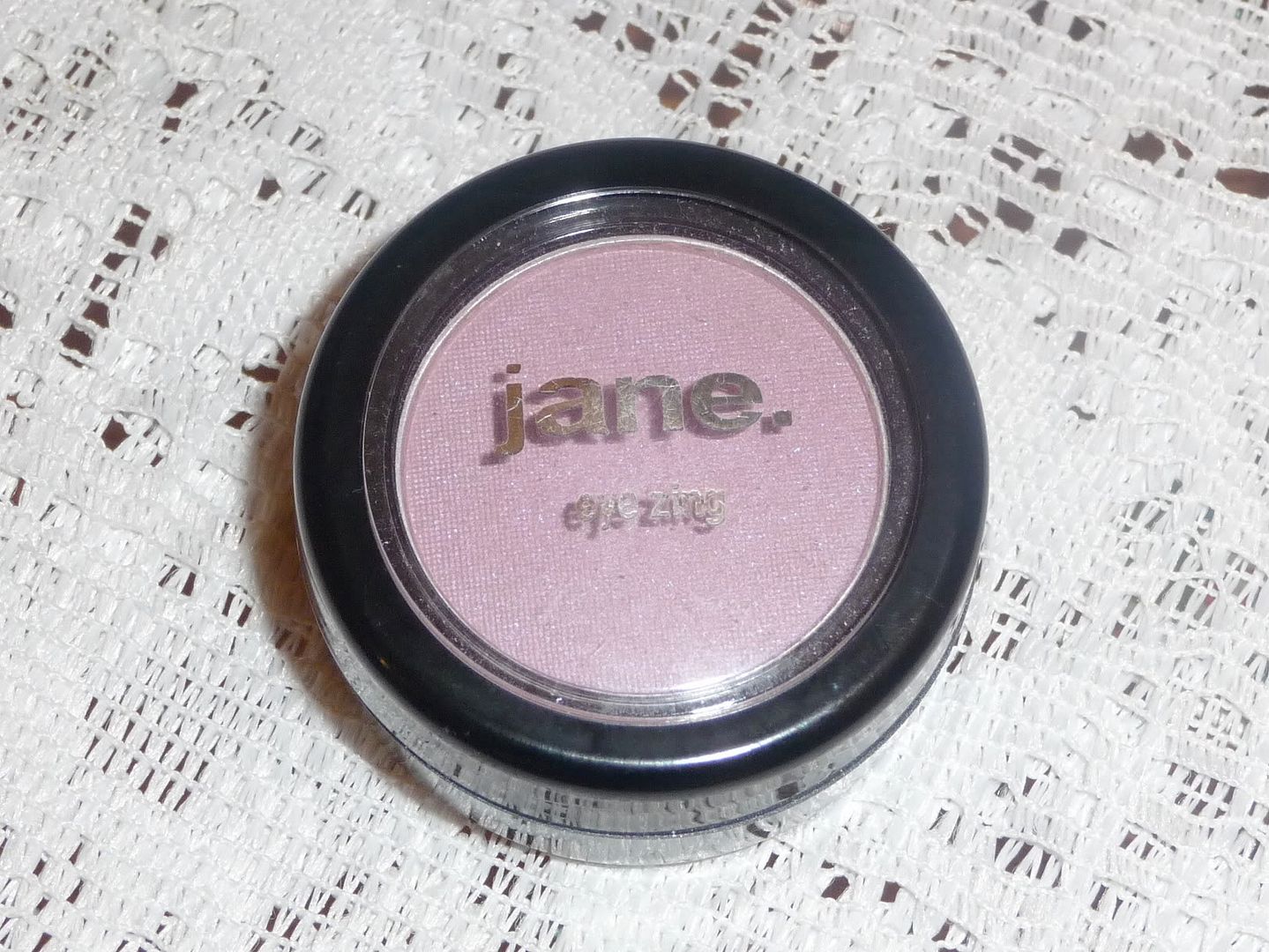 I'm not sure all of you have tried Jane products before, but they are one of the best-quality drugstore brands for blushes and eyeshadows; they've got some really well-pigmented, smooth, and easy-to-wear items! It's really too bad I won't get to try anything else from them in the future. :(
This purple is called "Perfection" from their Eye Zings line. This color also shows up in a number of their palettes as well. For me, the shadow is aptly named - it really is the perfect shade of purple for me.
It is just a lovely light-medium plum-purple. You can see some shimmers in the pan, but it's almost matte on the lids, unless you look closely.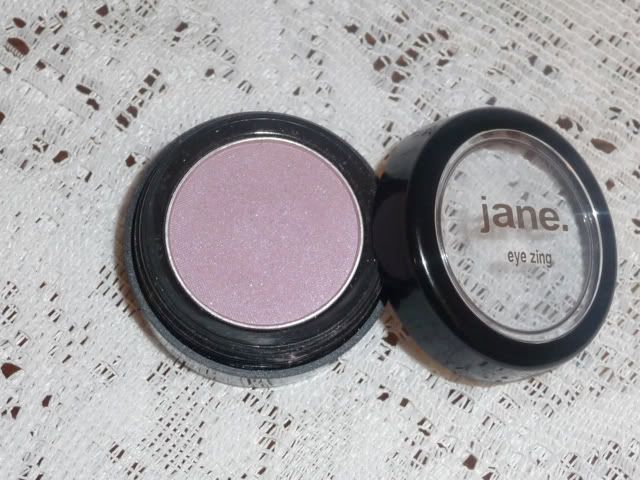 The photo below is taken with flash - here you can see the plum undertones in this shadow. I'd say it's quite neutral - not too warm or cool.
On the finger, it looks like a pastel frosty lilac - but on the lids, it isn't at all. By the way that is my ring finger! I try to keep it PC around here. ;-P
You can barely see the swatch, and it's nothing special in the photo. But on my lids, it is beautiful~
Why this is MY favorite: The look is similar to the effect of the gray-purple in NARS' Tokyo duo, except that this is brighter. It brings out the brightness in my skintone, by accentuating the pink undertones and negating the yellowness. It's elegant, feminine, and fresh.
If you are a really fair, pink-toned lady - I'd highly recommend you check out NARS' Tokyo duo, for the same sort of effect. Jane's Perfection works better for light-medium gals with yellow tones, like me!
Should YOU get this?
No, because:
1) You can't find it in-stores. You can buy it online from their official website (http://www.rebornbeauty.com/), but shipping alone is $8!
2) Most gals in the beauty community worship pigmentation. They like their shadows to KA-POW! BAM! POP UP in 1/2 a second! Then this is not for you.
3) You can probably find some sort of dupe in your massive collection. I don't know or have any, but I don't need to, because this is already a really inexpensive, drugstore shadow. Woo!
4) You aren't sentimentally attached to this shadow, like I am! This was one of my FIRST eyeshadows ever, and it will definitely remain in my permanent collection.
Do you have a favorite purple? ;)